… We are working to get an exciting program for the Late Summer Festival ready for publication as soon as possible.
Stay updated here, or via our Facebook page .
Since Anne Mette Stæhr performed at LSF for the first time in 2014, she has further solidified her reputation as one of the country's leading chamber musicians – in particular in the context of vocal music. She is exceptionally versatile, working both as a soloist and chamber musician with the Danish symphony orchestras and chamber ensembles. Her CD recordings have received excellent reviews, including an internationally acclaimed recording of all Sofia Gubaidulina's works for solo piano. Most recently, Anne Mette has released a critically acclaimed CD with Nordic songs & romances for violin and piano with Helge Slaatto.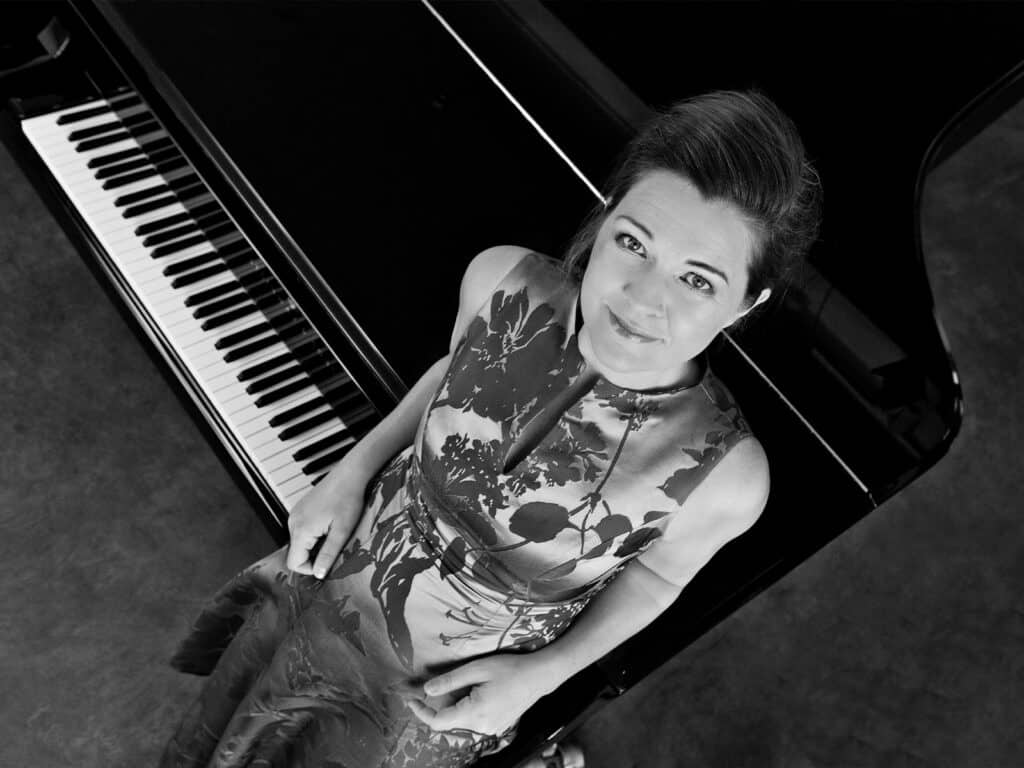 We are incredibly excited to welcome the Serbian violinist Bogdan Bozovic, a member of the Esbjerg Ensemble, at this year's festival. The talented violinist has been the first concertmaster of the Stuttgart Chamber Orchestra since 2016, and he has participated in countless tours with ensembles throughout Europe, America, and Asia – with performances at many of the most significant concert venues. Bogdan has given a number of international masterclasses and has also worked as a teacher at the chamber music seminar MusicWorks in West Sussex / England.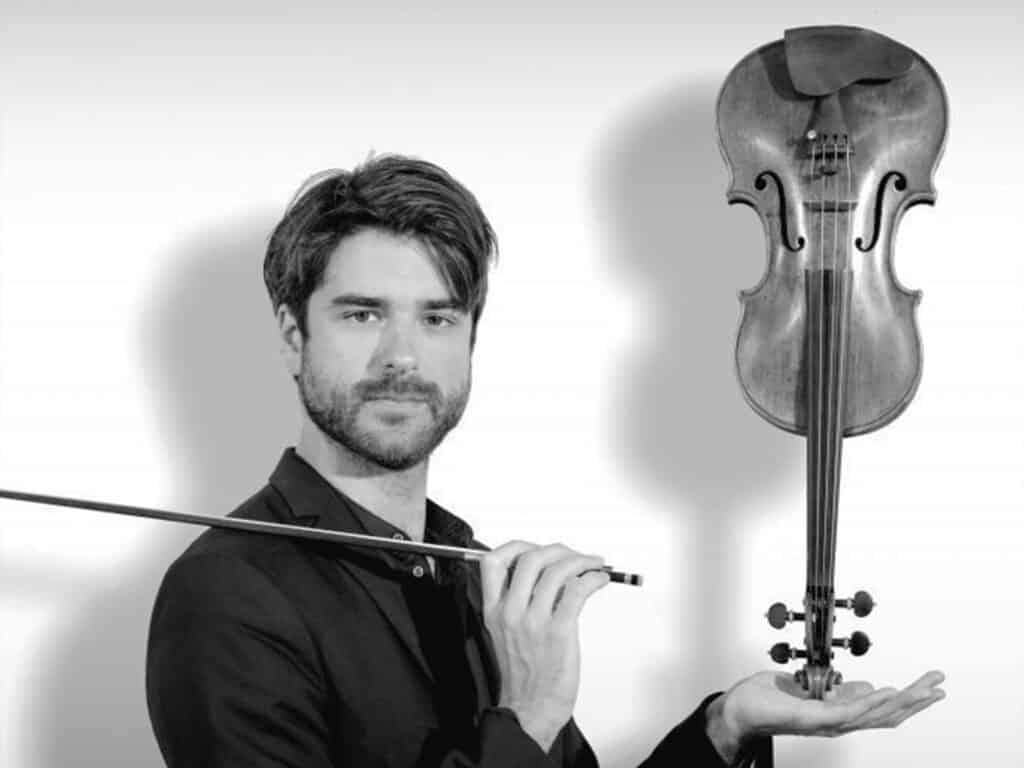 Charlotte Norholt has been a solo flutist in the international Ensemble MidtVest since 2006 – and has performed with the ensemble at leading music festivals around the world. In addition, she has performed in some of the most important concert halls such as Carnegie Hall in New York, King's Place in London, and Walter Hall in Toronto. She can point to a number of CD recordings and her recording of 'Tågen letter' is one of the most played at all.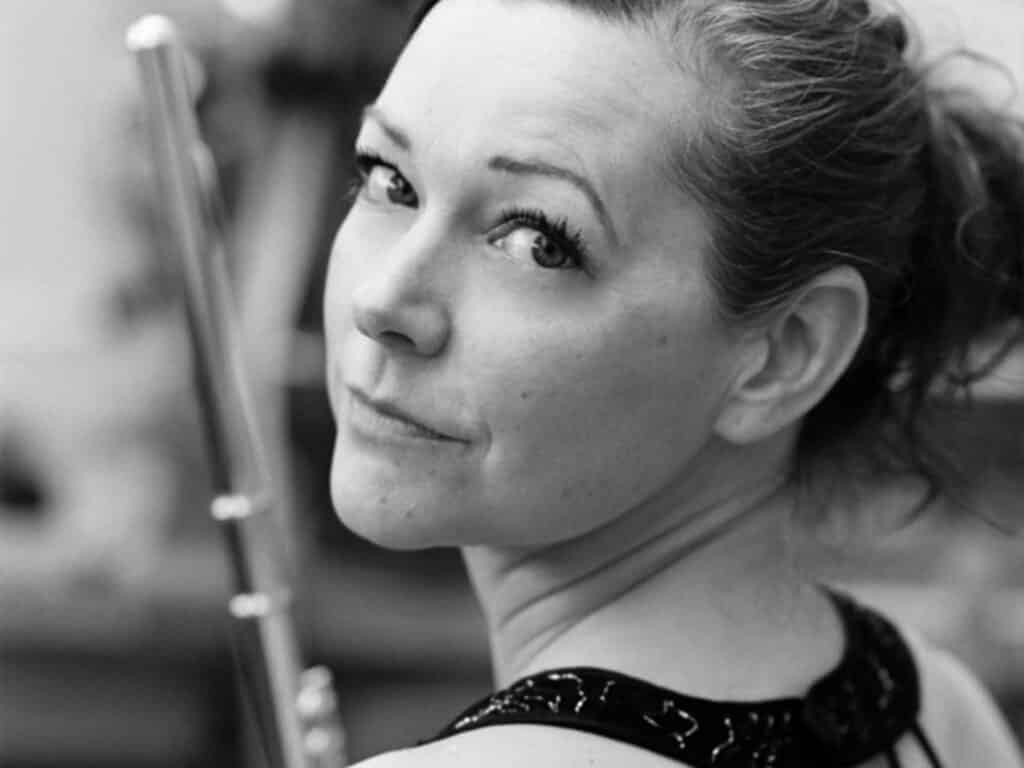 Spectacular German double bassist and leading expert in microtonal music. With a start as a violinist already as a 5-year-old, after which he later started playing double bass, one can safely say that Frank has many years of experience behind him. He has several solo CDs for double bass, but is also equally familiar with classical and old music. Member of the Sinfonieorchester des Bayerischen Rundfunks and several years of duo collaboration with Helge Slaatto.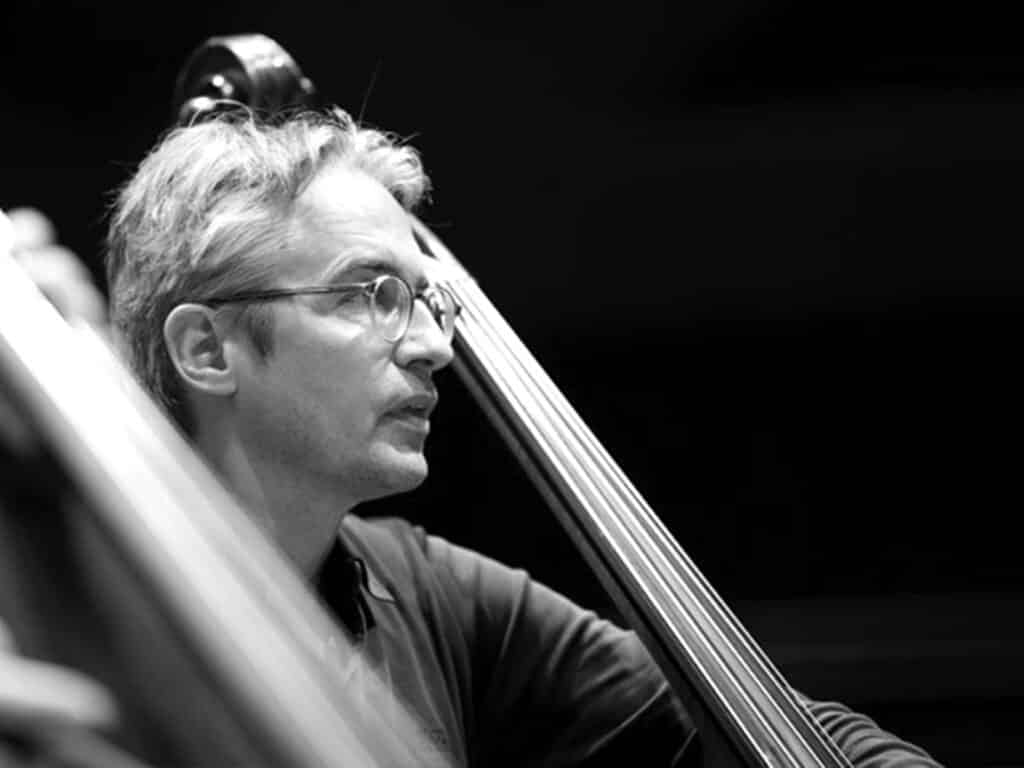 Jonathan is the prize winner of competitions such as ARD Munich, Melbourne International Music Competition, and Joseph Haydn Wettbewerb Wien. He regularly performs as a chamber musician in Denmark, Europe, and the USA, and has performed as a soloist with i.a. BBC Scottish Sym.Orch and the DR Symphony Orchestra – and has also given a masterclass at the Lake District Festival in England and taught chamber music at the Royal Danish Academy of Music in Copenhagen. Member of Ensemble MidtVest, Trio Ondine and Den Danske Klarinettrio.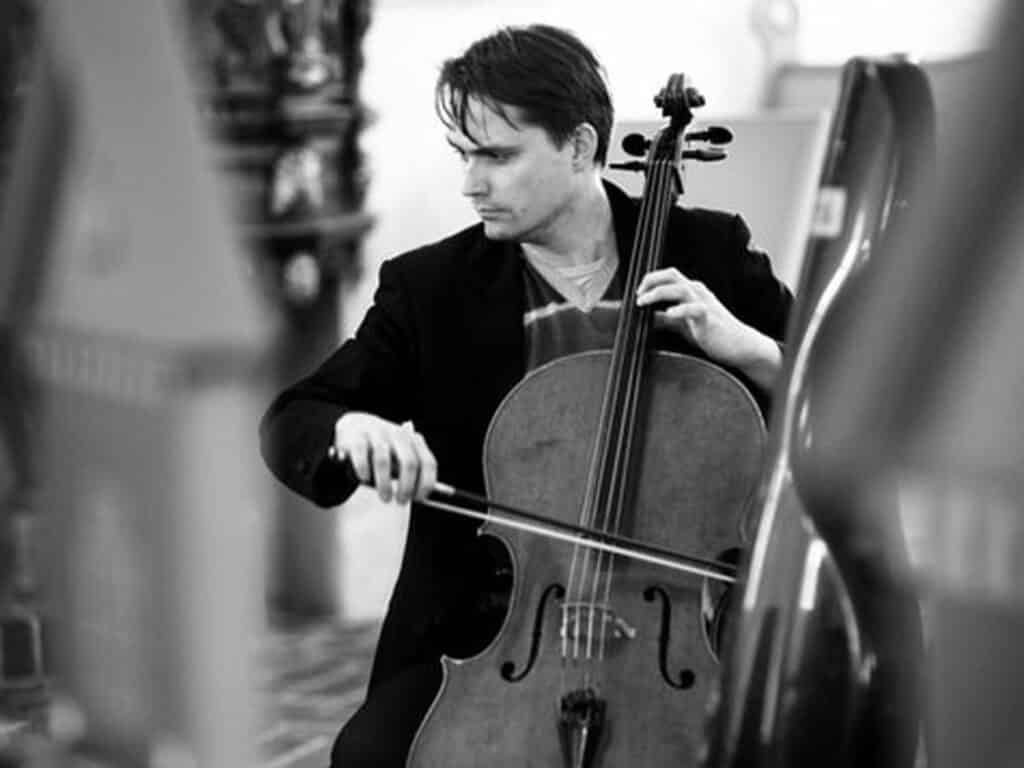 Martin has been a member of Ensemble MidtVest since 2002 – and gave at the Late Summer Festival 2019 a memorable concert with the Danish Clarinet Trio. With Trio Ondine, he has also received countless national and international awards. Extensive concert business in Europe and the United States, where he performed in the most significant concert halls from the Konzerthaus Berlin to Carnegie Hall. He also teaches piano and chamber music at Det Jyske Musikkonservatorium.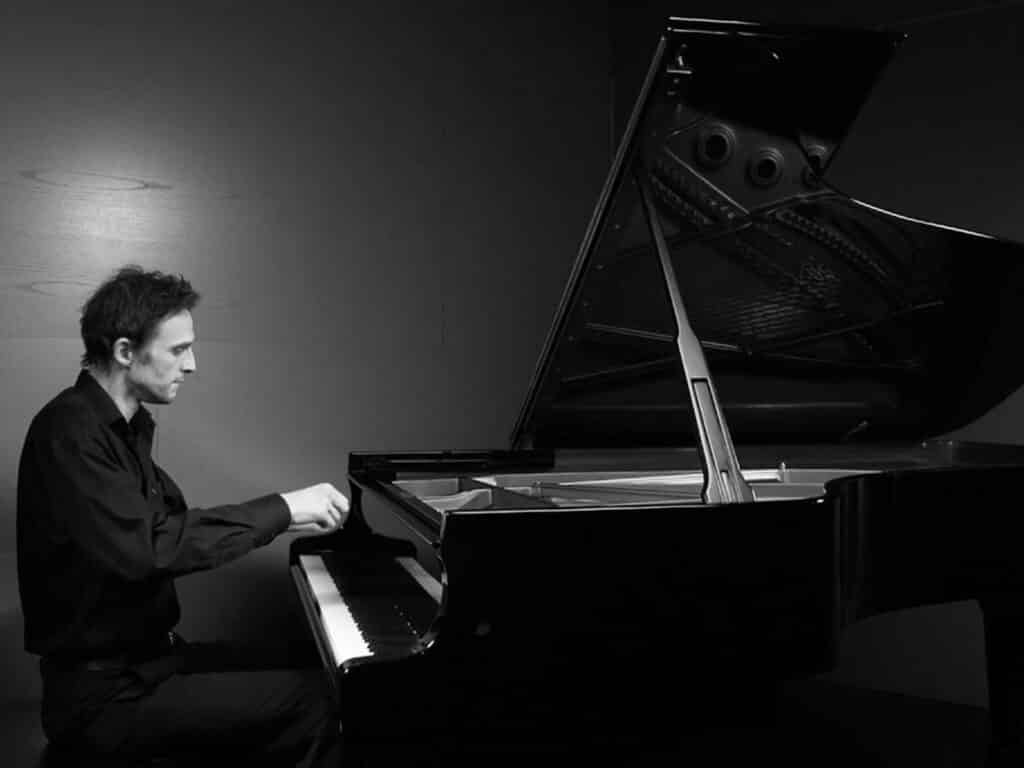 Michala Petri was named P2 Musician of the Year in 2019, just one of many awards and distinctions over the course of a long career. For almost 50 years, Michala Petri has left her mark on the Danish and international music scene and not least expanded her repertoire for recorder. Petri has constantly developed the instrument's range, and today the recorder is no longer reserved for baroque music, but is seen in Petri used in both classical and modern compositions.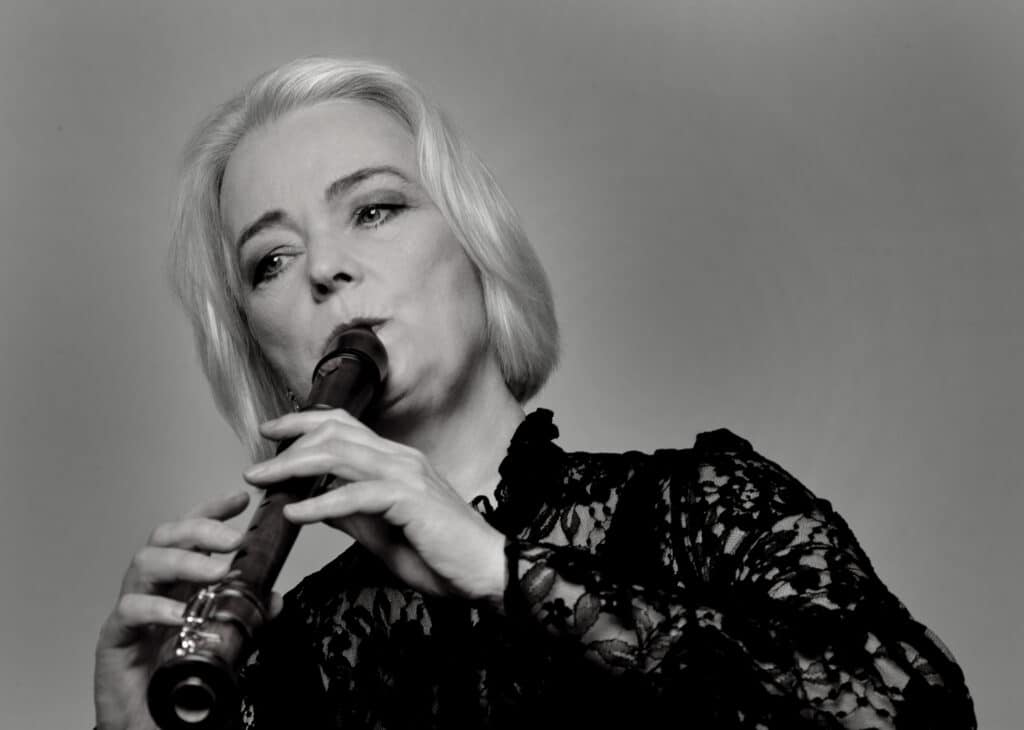 Danish Signe Asmussen is known for being one of the most versatile and charismatic singers of her generation. In 2014, she was awarded the Danish Composers' Association's Musician Prize and has for a number of years made a name for herself for her tireless efforts for the new composition music. We are happy to welcome Signe once again, among other things with Per Nørgård's evocative 'Vintersalme', which she has just recorded for Dacapo.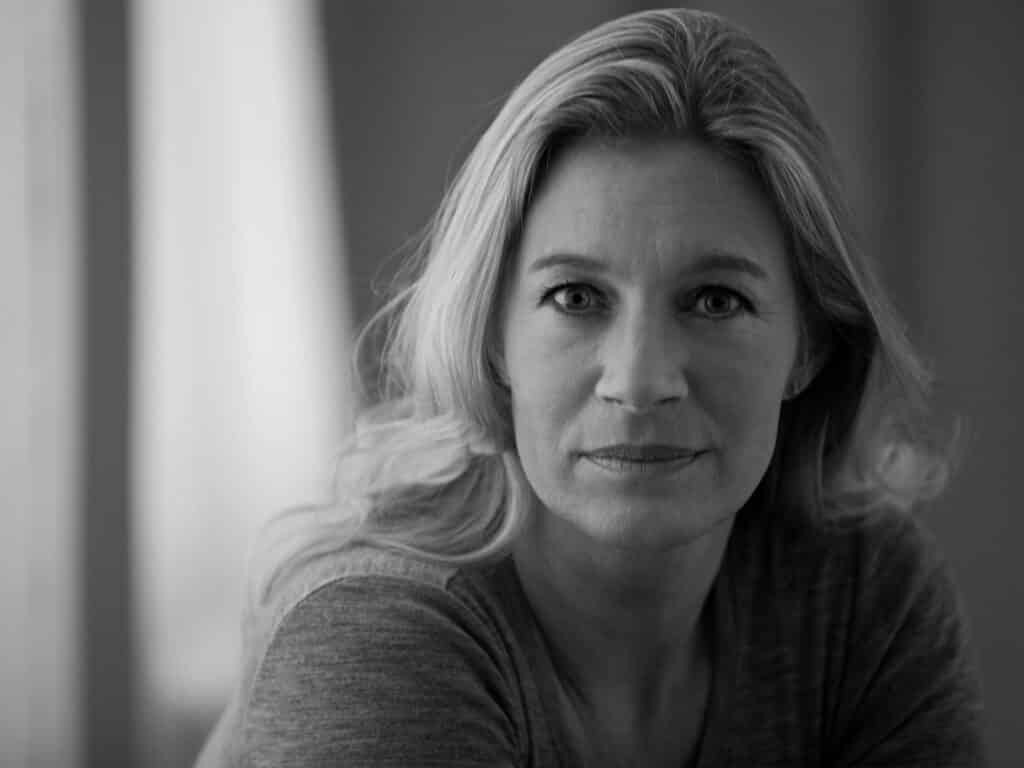 Tine Rehling is a leader in her field, where she is constantly working to expand the repertoire for harp, and collaborates with several Danish and international composers. Her recording of Per Nørgård's collected works for harp solo was in 2006 named CD of the Month on the English internet magazine Musicweb International. She also cultivates flamenco, Arabic, African, and Indian classical music. Tine has received several awards and accolades.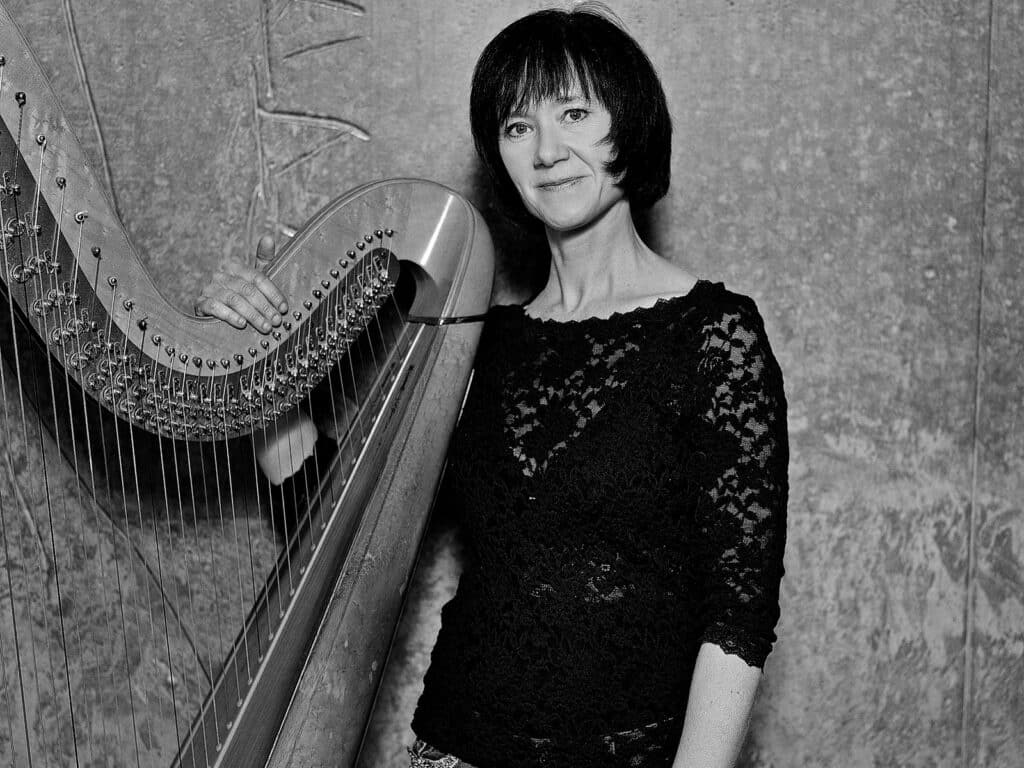 - Tommaso Lonquich, clarinet · Jonathan Slaatto, cello · Martin Qvist Hansen, piano
The Danish Clarinet Trio was established in 2016 by three of Scandinavia's leading chamber musicians, Tommaso Lonquich, clarinet, Jonathan Slaatto, cello, and Martin Qvist Hansen, piano. In a short time, they have made a name for themselves, also internationally, as an ensemble completely out of the ordinary: the New York Times was full of enthusiasm for their captivating playing and several composers have already composed for the three, who are also taking new paths in the world of improvisation. .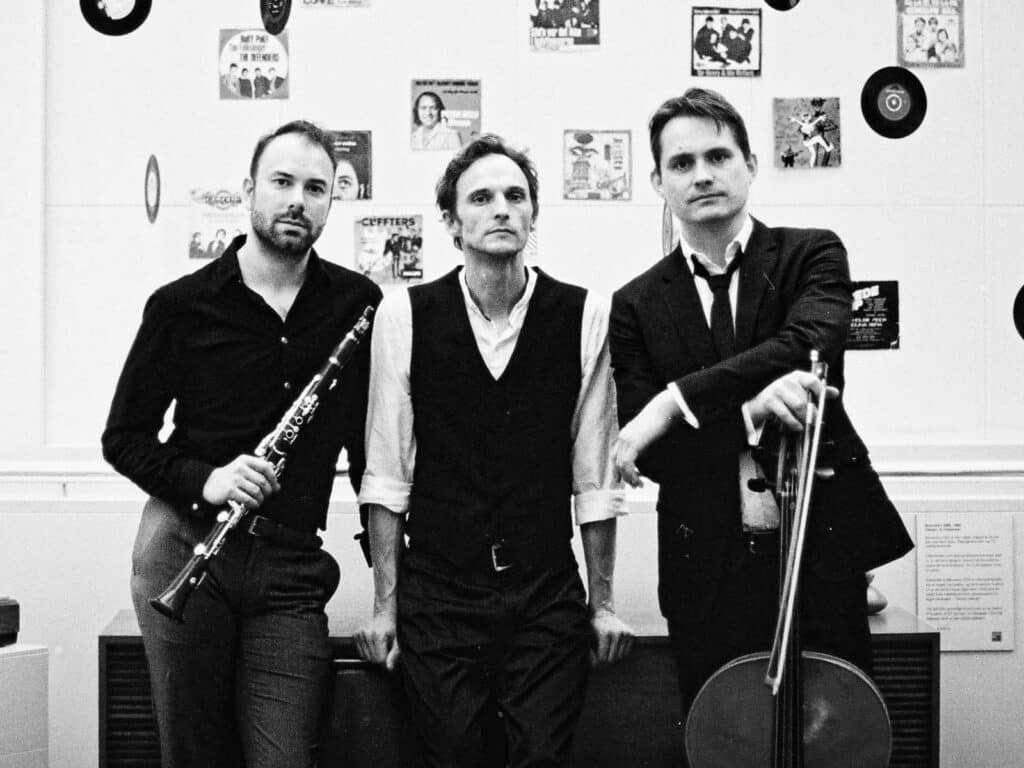 - Annika Jessen, clarinet · Elina Nygren, viola · Anna Thorstensson, cello
The trio Kv.Arken, which was founded in 2017, is named after the neighborhood in Malmö where the musicians live, and the trio consists of Annika Jessen, clarinet, Elina Nygren, viola, and Anna Thorstensson, cello. The three Swedish musicians have played the Late Summer Festival for the past two years – where they involved the audience in their concerts by playing completely beyond the stage edge. Their playing is captivating Nordic klezmer music with nerve and focus, and the newly composed melodies have an intensity and drive.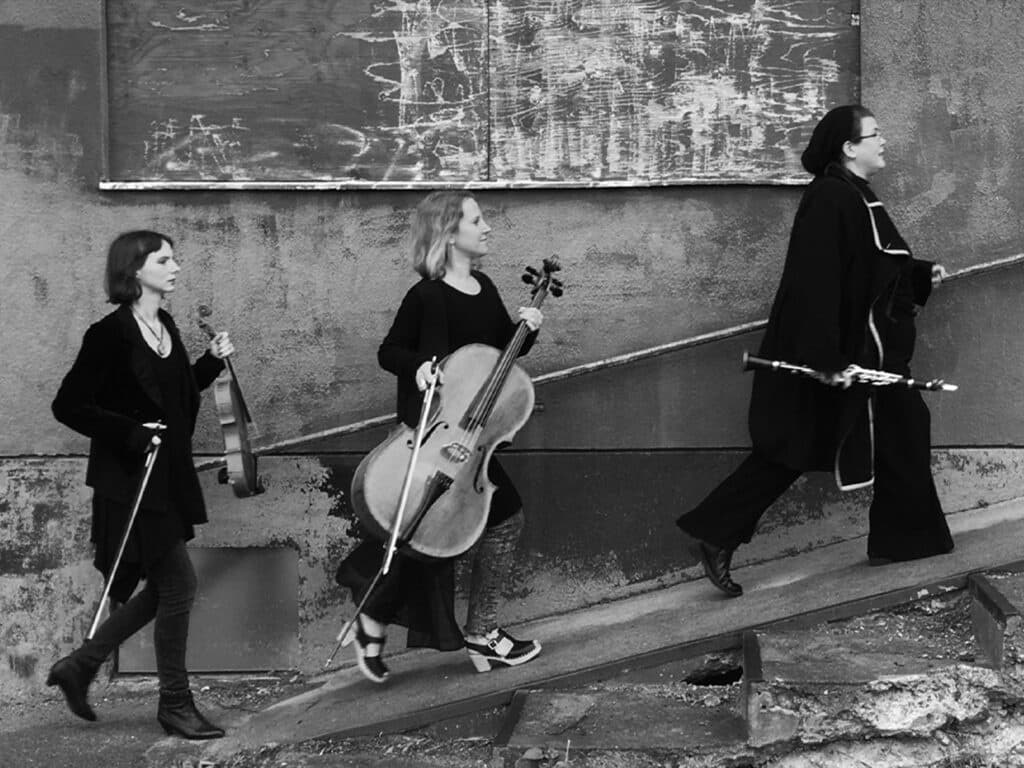 - Erik Heide, violin · Jonathan Slaatto, cello · Martin Qvist Hansen, piano
It is a special pleasure this year to welcome Trio Ondine, who after a terrific career start with a long series of 1st prizes at several international competitions, in 2005-2006 received the honorary title of BBC New Generation Artists. After a long break, not least because each of the three musicians has had so many other engagements in Scandinavian music life, they are now resuming their interaction – to the delight of many.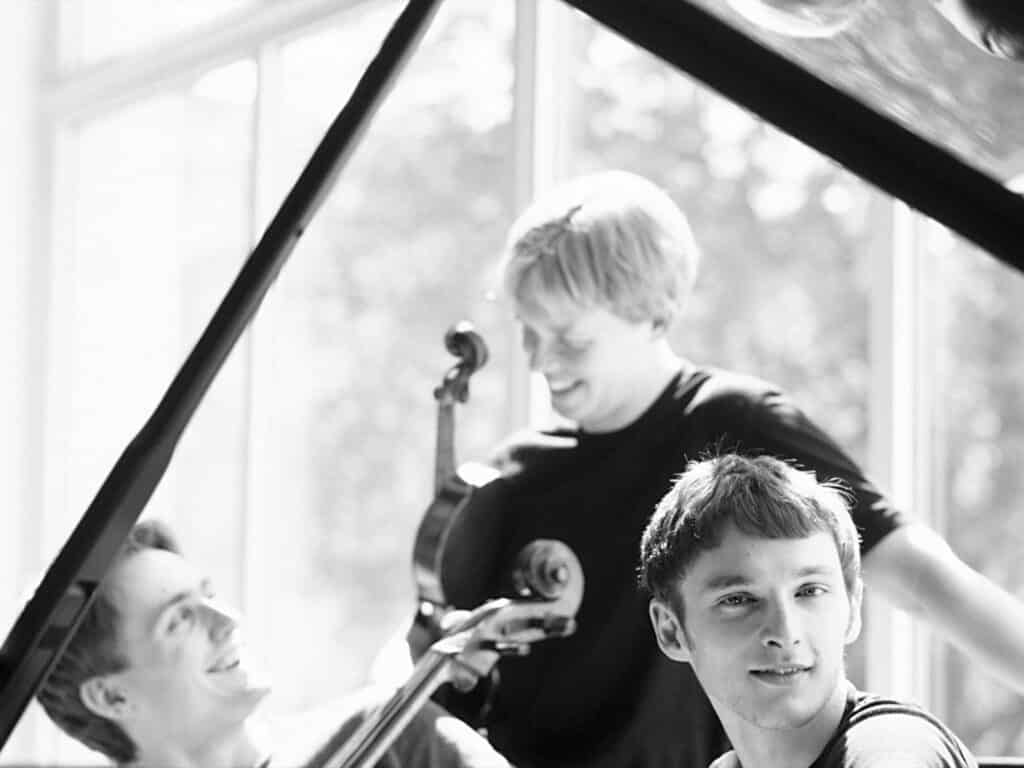 Anette is a unique interpreter of recent music and with excellent reviews in both the Danish and international press. Appearing on CDs such as 'The Secret Melody', 'The Planets' and Axel Borup Jørgensen's 'Viola Works' – but also great success with the recording of all Bach's solo suites. Since 2014 artistic director of the Late Summer Festival and the Lindegaard concerts in Kgs. Lyngby together with Helge Slaatto.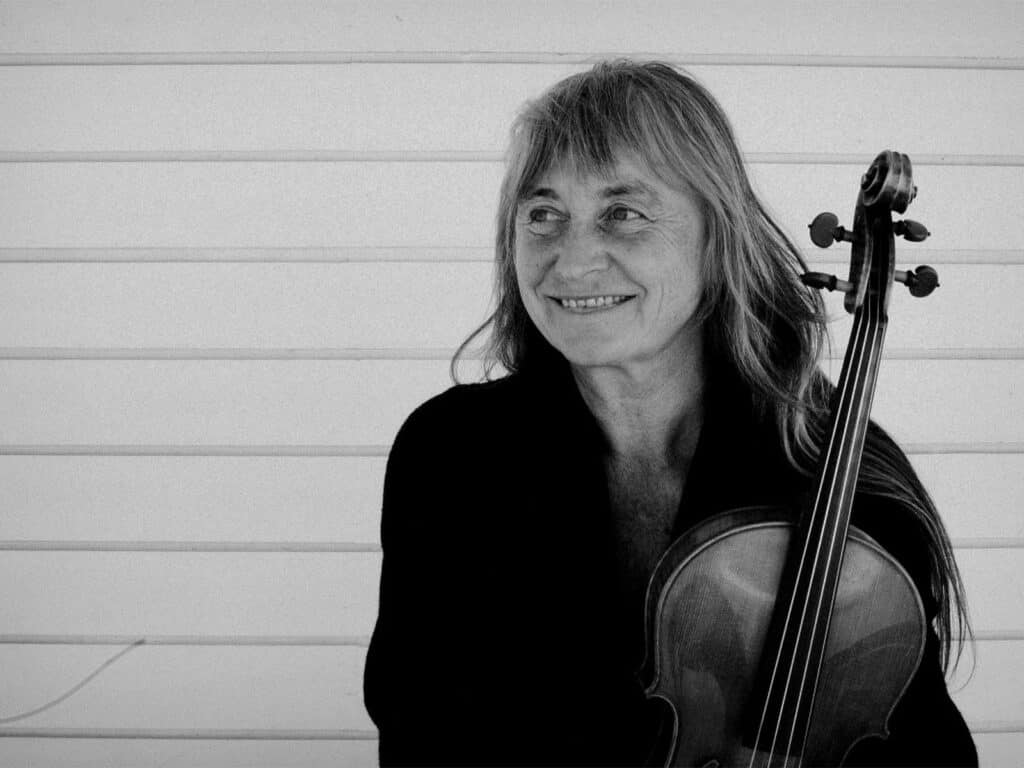 For 25 years professor at the Academy of Music in Münster, now MGK Copenhagen, – with concerts and masterclasses in Europe and the USA. Several years of duo collaboration with double bassist Frank Reinecke – more than 50 works have been composed for the two (Preis der Deutschen Schallplattenkritik). Helge's last CD 'Nordic Songs and Romances' with Anne Mette Stæhr was well-spoken with, among other things, 5 stars in Kristeligt Dagblad.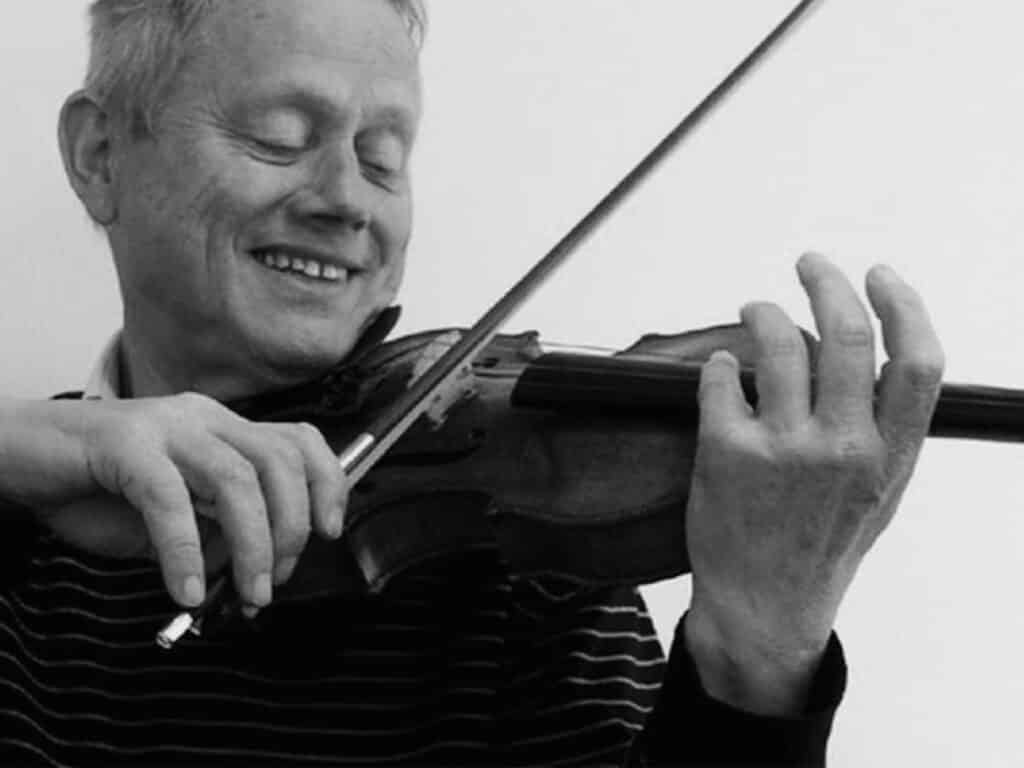 Cecilie Ore is one of Norway's most exciting composers, who for a number of years has left her mark on both Norwegian and international music life. Leading ensembles throughout Europe and the United States have commissioned works from her, and she has received several significant awards both in her home country as well as abroad. As a modern composer, Cecilie Ore is increasingly preoccupied with fundamental human issues such as time, the death penalty and freedom.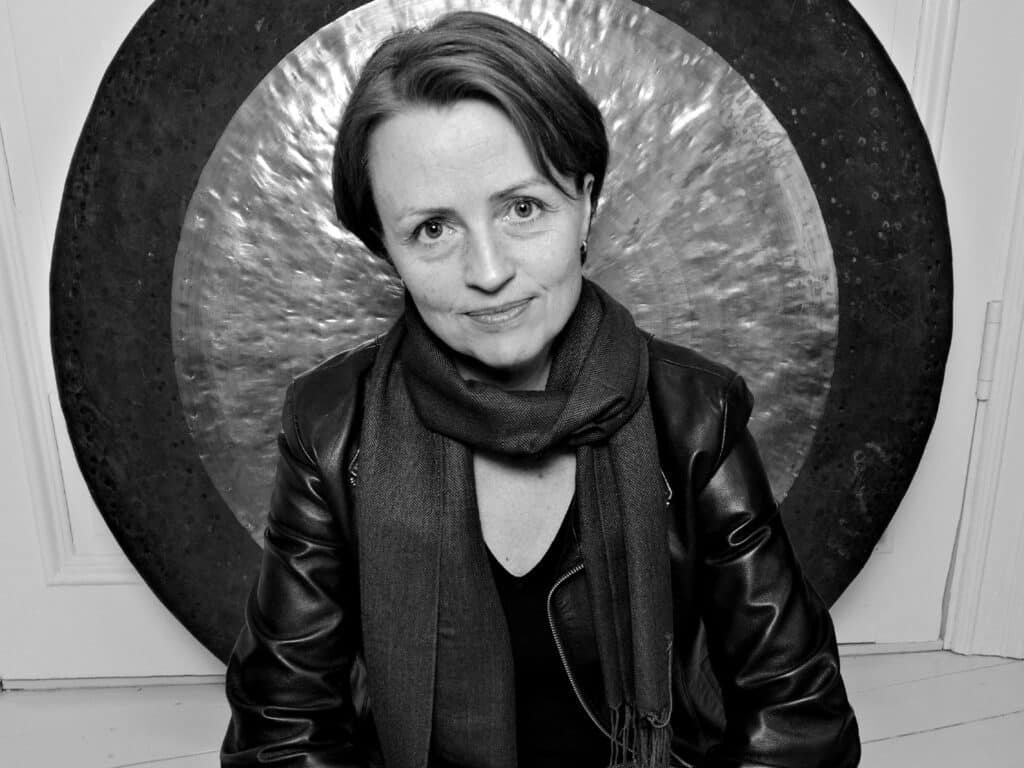 Ole Buck grew up in Sydhavnen near Musikbyen in Copenhagen. His musical talent was discovered early on through a talent scout who got him in as a student from 3rd grade at Sct. Annæ Gymnasiums Sangskole, where he got his musical primary school and artistic inspiration. As a child, Ole played in the imagination with colors and created his first music, later as a mature composer, his play continued with tones – and as a musician's HC Andersen, Ole Buck still creates adventurous music for the adventurous.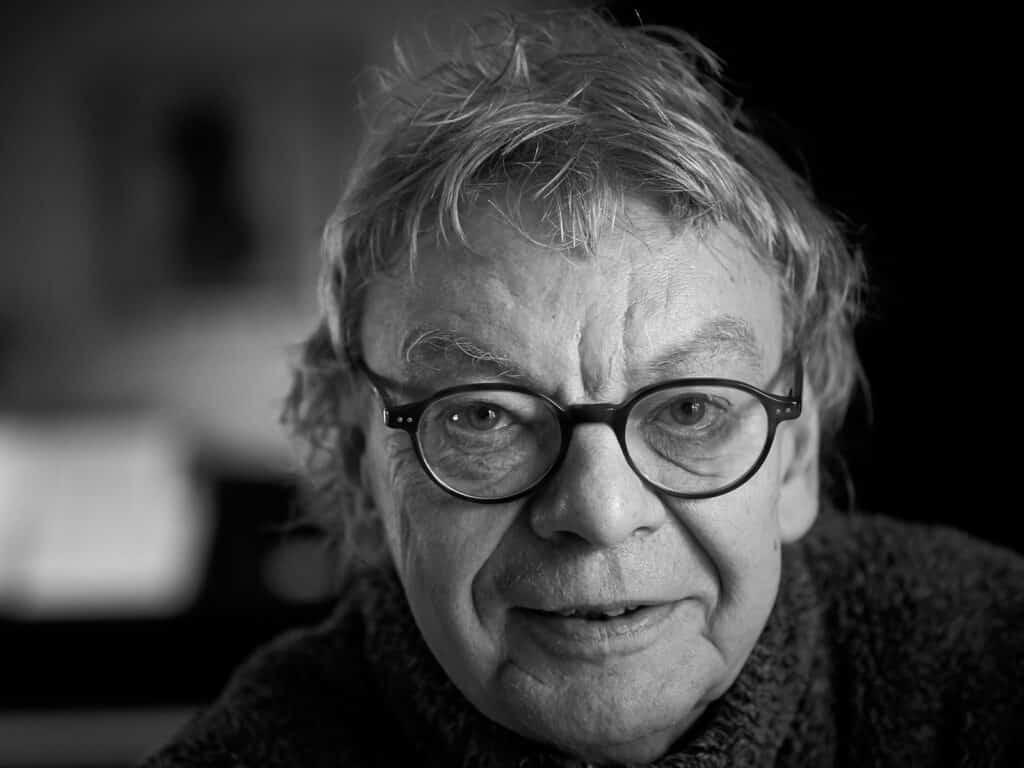 Rachel Yatzkan is one of last year's big surprises growing up in Jerusalem – with parents who have roots in resp. Persia and Bulgaria. That might explain the undercurrent of southeastern European and Middle Eastern folk music that characterizes her music. Since 2001, she has taught and composed in Denmark, where she has also been awarded prizes for her music. Rachel also performs as a saxophonist and singer.